Welcome
Glenroy Specialist School is a state specialist school located in Glenroy and enrolling students from the North West suburbs of Melbourne. The school is for students from 5 to 18 years old who have physical or multiple disabilities or complex health needs.
At Glenroy Specialist School we have teams of teachers, therapists, nurses and support staff who offer students engaging and challenging learning programs and high levels of support to cater for their individual needs. Each student has an Individual Learning Plan. Classroom programs are based on the Victorian Curriculum.
We hope that you will enjoy our website and the overview of our fantastic school.
At Glenroy Specialist School, we consider the health, safety and wellbeing of all children and young people to be our highest priority. We strive to ensure the safety and wellbeing of children and young people at our school at all times. We have zero tolerance of child abuse, and all allegations and safety concerns will be treated seriously and consistently. We are committed to creating a safe, respectful and inclusive school environment where all students can be happy, confident and resilient, regardless of their sexual or gender identity, cultural background disability or other circumstances. We take account of the diversity of all children, including the needs of Aboriginal and Torres Strait Islander children, children from culturally and linguistically diverse backgrounds, children with disabilities and vulnerable children.

Glenroy Specialist School respectfully acknowledges the homelands of all Aboriginal and Torres Strait Islander peoples. We wish to acknowledge the Tradition Custodians of the lands where we meet and work across Australia. We pay our respects to Elders; past, present and emerging. We are committed to making a positive contribution to the education and wellbeing of Aboriginal and Torres Strait Islander young people and their families.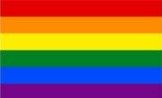 Glenroy Specialist School values and celebrates diversity and is committed to eliminating all forms of discrimination in the provision of educational services.